GUIDED TOUR OF

ANCIENT HERCULANEUM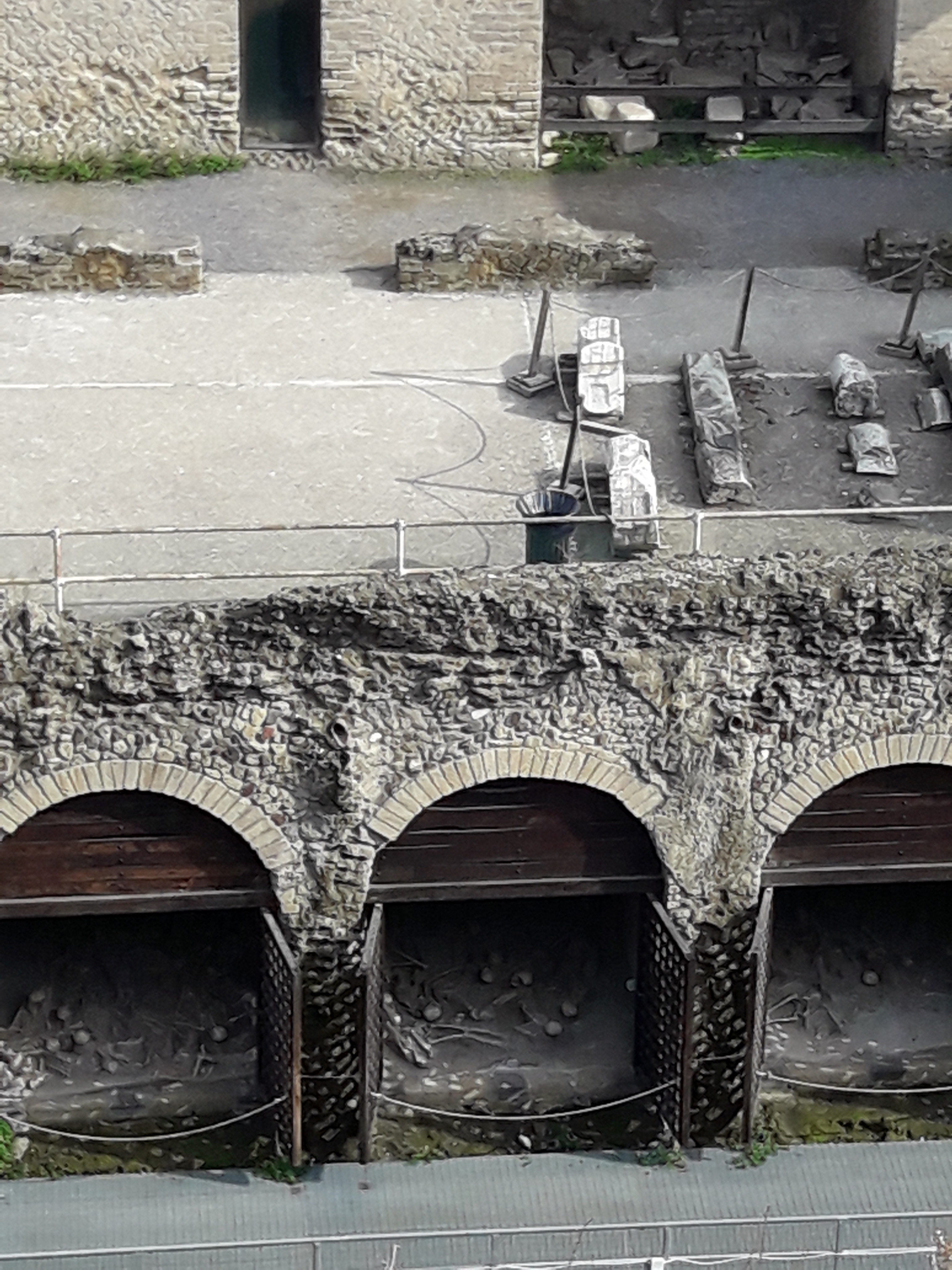 Enjoy an amazing tour of ancient Herculaneum with a qualified tourist guide!!!!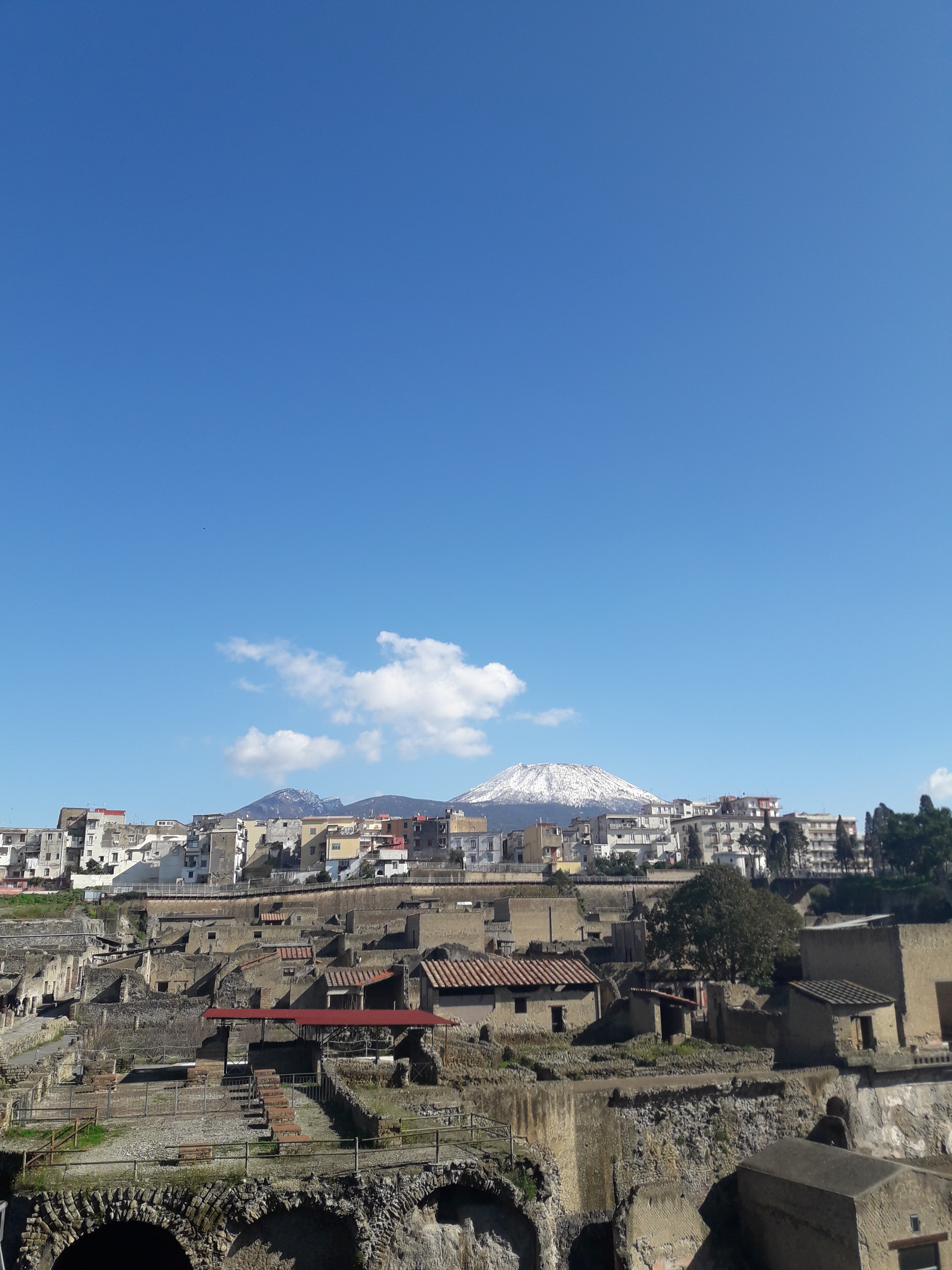 Ercolano (once Herculaneum and later Resina) is a lovely city located about 8 kilometers south-east of Naples. Known since ancient times as a center of culture and art, Ercolano is among the Vesuvian cities the richest in history, art and natural landmarks.

Located in the center of the beautiful Gulf of Naples, the city extends from the sea to the summit of the volcano Vesuvius. From its territory you can enjoy amazing panoramic views over the entire Gulf of Naples that have no equal in the world.

In the center of the town you can visit the Archaeological Site of ancient Herculaneum, the city completely buried by the well-known eruption of Mount Vesuvius, in 79 AD.
The city of Resina which prospered as a holiday resort town until recent times, was built on the buried ancient city of Herculaneum.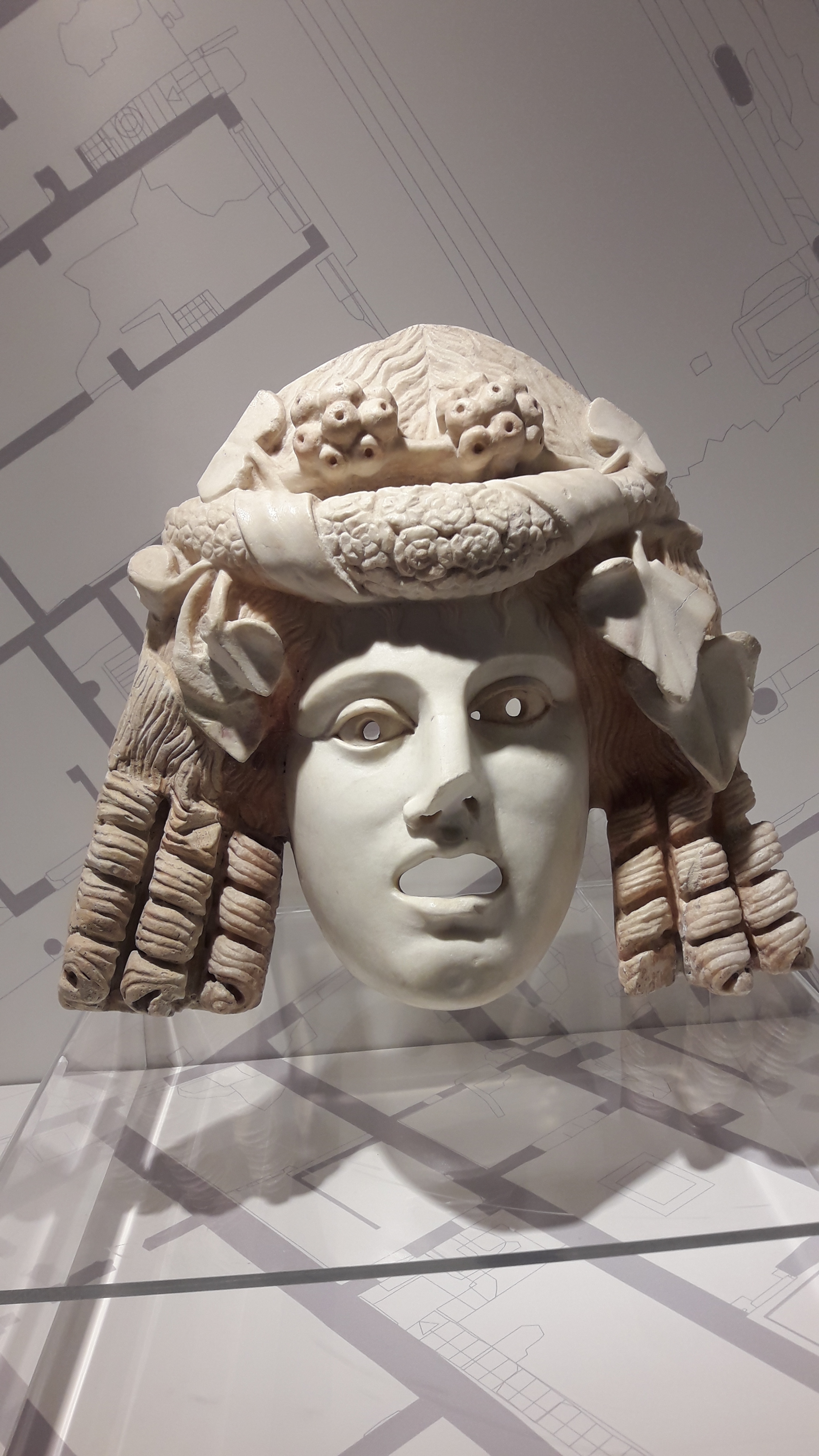 Rediscovered in 1709 and raised from the ashes starting from 1738, Herculaneum has only been partially unearthed but it is excellently preserved. The visit of the ancient city is an extraordinary experience that allows us to have an idea of ​​the luxury, refinement and high cultural level reached by the rich inhabitants of this splendid town in the shadow of the volcano.


∆ ∆ ∆ ∆ ∆


Walking through the ancient streets, entering the houses, abandoned by the inhabitants at the time of the eruption, observing the beautiful well-preserved frescoed walls, the charred woods, the numerous mosaics and various objects still present in the superb dwellings, is an amazing experience which gives the impression of traveling back in time.



∆ ∆ ∆ ∆ ∆




HIGHLIGHTS OF THE TOUR





BOOT PAVILLON • ANCIENT BEACH • PRIVATE DWELLINGS • THERMOPOLIUM • DECUMANI and CARDINI • THERME • OTHER SHOPS

The places to visit during the tour are subject to variation according to the dispositions of the direction of the Archaeological Park.



WHAT IS INCLUDED IN THIS TOUR:


∆ Walking tour with a Qualified Tourist Guide /Archaeologist

∆ Entrance tickets to the Archaeological Area of Ancient Herculaneum



PRICING: 38 EURO per pax (min 6 pax - max 12 pax)


TOUR LENGHT: 2 hours


MEETING PLACE: Ticket office area of Herculaneum archaeological site



PLEASE NOTE THAT:


∆ The archaeological site of Herculaneum is closed on Wednesdays.

∆ It is preferable to wear comfortable shoes and a hat.



COVID19 DISPOSITIONS: Customers must show their Green Pass and an ID or Passport, wear a sanitary mask and keep the distance when in the archaeological area.



∆ ∆ ∆ ∆ ∆




Please book a visit with a qualified tourist guide/archaeologist at the following e-mail address: belsannino@gmail.com



More guided tours can be found here.



© 2002 - 2021 Dr Maria Sannino