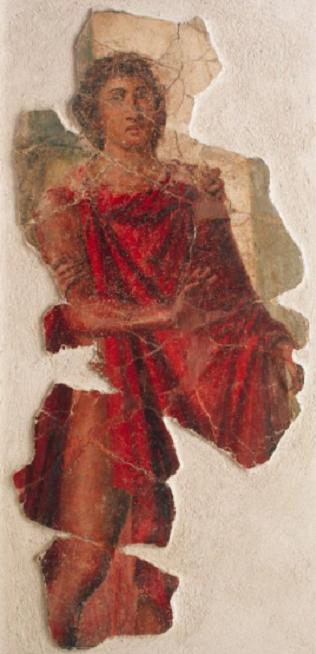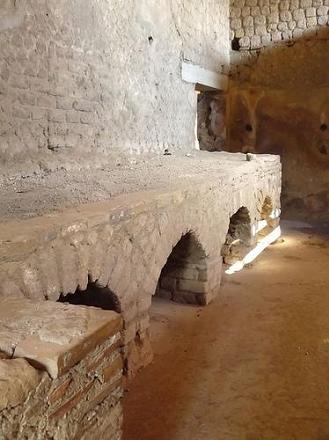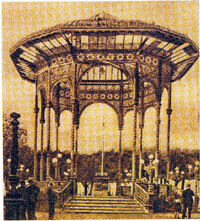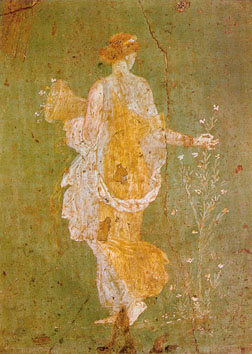 ............................................................



The ancient town of Stabiae was a seaside centre situated on the hillock of Varano, in a very panoramic position. It was unfortunately destroyed by Silla during the first century b. C. but its villas, which were covered by volcanic material during the eruption of Mount Vesuvius in the year 79 A. D., are still well preserved and they are open to the public today.
We will visit the impressive San Marco villa, with its garden, the swimming-pool and its well preserved frescoes and Villa Arianna, with its thermal bath complex, the peristyle and frescoes and mosaics.

Both villas were built up on a promontory facing the sea, they were excavated and re-buried during the Bourbon age and then they were re-excavated from 1950 to 1962. The excavations are still on-going, thanks to another modern project to excavate the entire city.

San Marco Villa

The beautiful dwelling is formed by several rooms centered around an atrium. It includes a garden with a ninpheum, where frescoes are still well preserved, a swimming pool enclosed by a 3 sided portico surmounted by a colomnade with colums. Further investigations brought to light a drainage system. One of the key area of the villa is a courtyard connecting the residential sector of the complex with one of the main roads leading to the settlement of Stabiae.
Arianna Villa
This dwelling was connected with the underneath shore through ramps and tunnels. The residential area is formed by several rooms which are still decorated with beautiful frescoes, although most of those were removed during the first excavation works and were brought to Naples Archaeological Museum. A large palestra surrounded by a columnade with 100 columns, the garden, a thermal bath suite and various service rooms are the most important areas of this fantastic roman seaside villa.


*
*
*
*
*
*
*
*
*
*
*
*
*
*
*
*
*
*
*
*
*
*
*
*
*
*
*
*
*
*
*
*
*
*
*
*
*
*
*
*
*
*
*
*
*
*
*
*
*
*
*
*
*
*
*
*
*
*
*
*
*
*
*
*
*
*
*
*
*

****************************



For further information please send an e-mail to:


belsannino@gmail.com

or please call the following mobile phone number


339 3982433

Dott.ssa Maria Sannino



Qualified Tourist Guide
English – Japanese – Spanish- French - German
Campania Region

www.herculaneum.net

www.mariasannino.com


www.qualifieditalianguides.com





******************************************
AMAZING WALKING TOURS



AVELLINO

and SURROUNDINGS
Avellino Town Centre



BENEVENTO

and SURROUNDINGS
Benevento Town Centre



CASERTA

and SURROUNDINGS



Caserta Royal Palace


Casertavecchia
Saint Angelo in Formis

NAPLES and SURROUNDINGS

Angevin Castle
Naples (Ancient town)
Naples Capodimonte Royal Palace
Naples (Castles and Royal Palaces)
Naples National Archaeological Museum
Naples Royal Palace
Naples (Views on the bay)
Castle of the Egg
Saint Elmo Castle
San Martino Charterhouse

Baia
Capri
Cumae
Ercolano (The ancient town of Resina)
Ercolano ( Vesuvian villas)
Herculaenum
Ischia
Oplontis
Phlegreian Fields
Pompei
Portici Royal Palace
Pozzuoli
Procida
Sorrento
Sorrento Coast
Stabiae


SALERNO

and SURROUNDINGS
Amalfi Coast
Castelcivita Grotto
Cilento Coast


Padula Charterhouse




Paestum


Palinuro Grottos