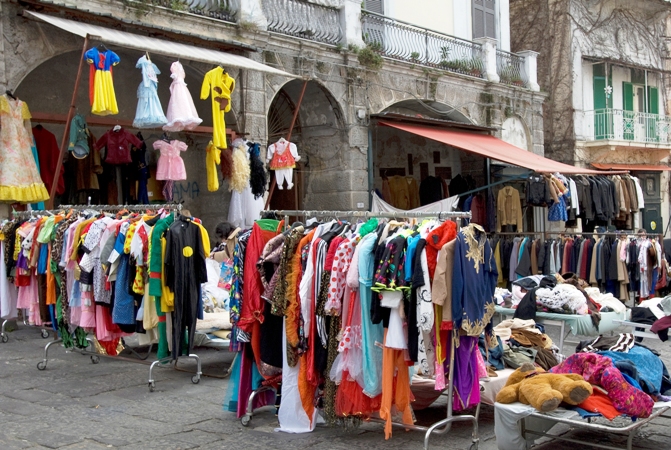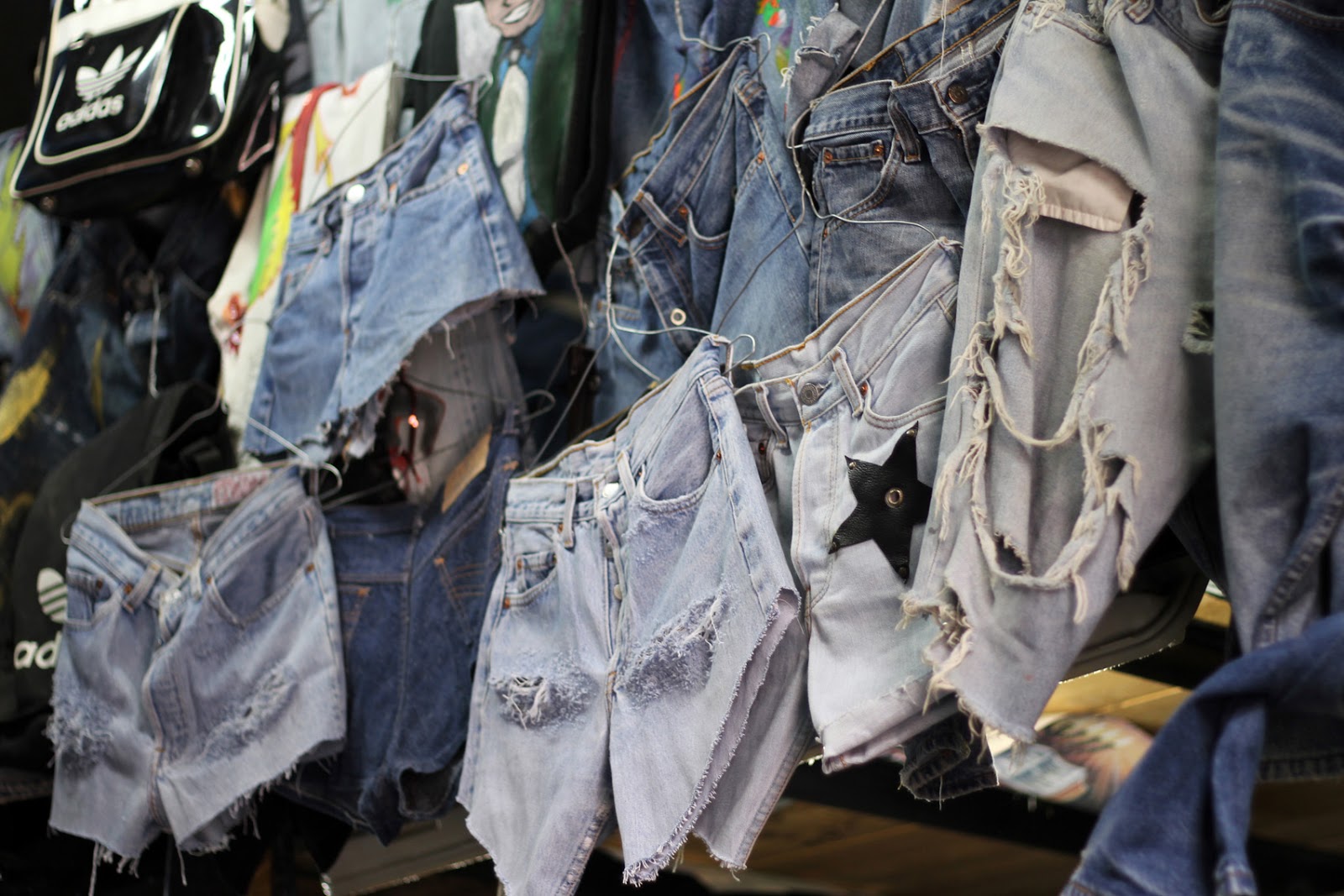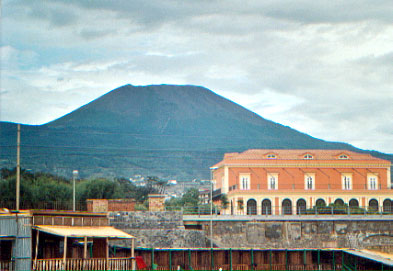 ............................................................



The ancient village of Resina, one of the oldest Middle Age villages in Italy, was built over the buried city of ancient Herculaneum, whose remains still rest underneath the medieval buildings. The presence of Resina is certified since 121 AD, when the small town was marked on a map of the Hadrian period, reported later in the so-called "Peutingeriana Table". For its ideal position in the middle of the bay of Naples, Resina has always been a famous resort town. The Neapolitan aristocracy built lot of marvellous villas, during the eighteenth century, in this splendid venue and the town became one of the most important destinations of the Grand Tour. Resina changed its name into Ercolano in 1969.

Characterized by a maze of narrow streets, small squares and houses perched one on top of the others, the village is famous worldwide for the flea market of Pugliano street, which takes place every day. Among the colourful stalls and the famous "montoni" (piles), it is possible to pick-up all kinds of second-hand stuff like vintage clothing from all over the world, designer clothes, porcelain, small furniture and some antiques, spending just a little money. This second-hand market also offers new handcrafts and cheap leather clothes. The market is in full swing on Sundays.
Our tour will start from the ancient Pugliano's Church, a basilica complex dating from the early second millennium (1050), with its beautiful cupolas decorated with coloured terracotta tiles. We will continue along the road hosting the flea market, which has also been the venue of very important historical facts.
A few walks away we will reach the so-called Golden Mile. This is a famous road flanked by beautiful eighteenth-century villas, which were built when the ancient ruins of Herculaneum were being brought to light. As we will pass close to the archaeological site of the buried city of Herculaneum, we will stop to have a look at it from the top of the terrace facing the ruins. Returning to the main street we will walk towards the centre of the Golden Mile, where the most beautiful and famous villas of the eighteenth century, area aligned along the road.

The tour can be combined with the afternoon visit to the archaeological excavations of the ancient city.

In order to visit the 18th century villas, or the archaeological site, it is necessary to pay an entrance fee not included in the guided tour fee.


*
*
*
*
*
*
*
*
*
*
*
*
*
*
*
*
*
*
*
*
*
*
*
*
*
*
*
*
*
*
*
*
*
*
*
*
*
*
*
*
*
*
*
*
*
*
*
*
*
*
*
*
*
*
*
*
*
*
*
*
*
*
*
*
*
*
*
*
*

****************************



For further information please send an e-mail to:


belsannino@gmail.com

or please call the following mobile phone number


339 3982433

Dott.ssa Maria Sannino



Qualified Tourist Guide
English – Japanese – Spanish
Campania Region


******************************************
AMAZING WALKING TOURS



AVELLINO

and SURROUNDINGS
Avellino Town Centre
Tracking Templars
Food and Wine Tasting Tour



BENEVENTO

and SURROUNDINGS
Benevento Town Centre
Food and Wine Tasting Tour



CASERTA

and SURROUNDINGS



Caserta Royal Palace


Casertavecchia
Saint Angelo in Formis
Food and Wine Tasting Tour


NAPLES and SURROUNDINGS

Angevin Castle
Naples (Ancient town)
Naples Capodimonte Royal Palace
Naples National Archaeological Museum
Naples Royal Palace
Naples (Views on the bay)
Castle of the Egg
Saint Elmo Castle
San Martino Charterhouse
Tracking the Templars
Mysterious Naples
Film Location Tours
Art and Religion Tours
Food and Wine Tasting Tour

Baia
Capri
Cumae
Ercolano (The ancient town of Resina)
Ercolano ( Vesuvian villas)
Herculaenum
Ischia
Oplontis
Phlegreian Fields
Pompei
Portici Royal Palace
Pozzuoli
Procida
Sorrento
Sorrento Coast
Stabiae
Food and Wine Tasting Tour



SALERNO

and SURROUNDINGS
Amalfi Coast
Castelcivita Grotto
Cilento Coast


Padula Charterhouse




Paestum


Palinuro Grottos
Food and Wine Tasting Tour