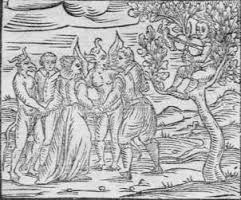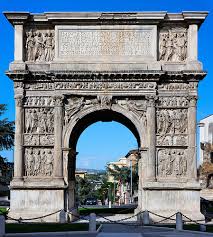 Known as the "city of the witches", and for a renowed liquor,Strega, the town of Benevento is one of the major centres of the Sannio area. The city is surrounded by a very beautiful mountain landscape.
According to the legend, the town was founded by the Greek Diomedes after the destruction of the famous town of Troy.
The first documented sources that we possess date back to the fifth century BC, when the Samnite populations living in the Sannio area, were forced to defend their territories against the Romans.
When the Romans finally managed to conquer the Sannio area, they recognized how straegic the town of Benevento was and they built monuments like the Arch of Trajan, along the Appia street, the Theatre and the Leproso Bridge which are still visible today.
During the Middle Ages, Benevento was conquered by different populations from the north and for a long time was dominated by the Longobards and later by the Vatican so that the city of Benevento is also well known for beautiful buildings dating back to those times.
We will visit the splendid 12th century Cathedral, with its remarkable bell tower.

We will visit the Roman Theatre, still well preserved and used during the summer for various theatrical performances. Then we will see the amazing Santa Sofia church and finally the Sannio Museum, where lot of artifacts and prehistoric materials are conserved.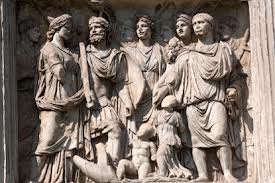 © 2004-2022 Dr maria Sannino

*
*
*
*
*
*
*
*
*
*
*
*
*
*
*
*
*
*
*
*
*
*
*
*
*
*
*
*
*
*
*
*
*
*
*
*





For further information please send an e-mail to:



belsannino@gmail.com

or please call the following mobile phone number



339 3982433

Dott.ssa Maria Sannino



Qualified Tourist Guide

English – French - German - Japanese – Spanish
Campania Region

www.ercolanonline.it
www.mariasannino.com
www.qualifieditalianguides.com
www.napolimeguri.com
www.guiderome.com
www.smettidifumare.org

***********************************
AMAZING WALKING TOURS





AVELLINO

and SURROUNDINGS
Avellino Town Centre
Tracking Templars
Food and Wine Tasting Tour



BENEVENTO

and SURROUNDINGS
Benevento Town Centre
Food and Wine Tasting Tour



CASERTA

and SURROUNDINGS



Caserta Royal Palace


Casertavecchia
Saint Angelo in Formis
Food and Wine Tasting Tour


NAPLES and SURROUNDINGS

Angevin Castle
Naples (Ancient town)
Naples Capodimonte Royal Palace
Naples National Archaeological Museum
Naples Royal Palace
Naples (Views on the bay)
Castle of the Egg
Saint Elmo Castle
San Martino Charterhouse
Tracking the Templars
Mysterious Naples
Film Location Tours
Art and Religion Tours
Food and Wine Tasting Tour

Baia
Capri
Cumae
Ercolano (The ancient town of Resina)
Ercolano ( Vesuvian villas)
Herculaenum
Ischia
Oplontis
Phlegreian Fields
Pompei
Portici Royal Palace
Pozzuoli
Procida
Sorrento
Sorrento Coast
Stabiae
Food and Wine Tasting Tour



SALERNO

and SURROUNDINGS
Amalfi Coast
Castelcivita Grotto
Cilento Coast


Padula Charterhouse




Paestum


Palinuro Grottos
Food and Wine Tasting Tour